A Long History of Superior Construction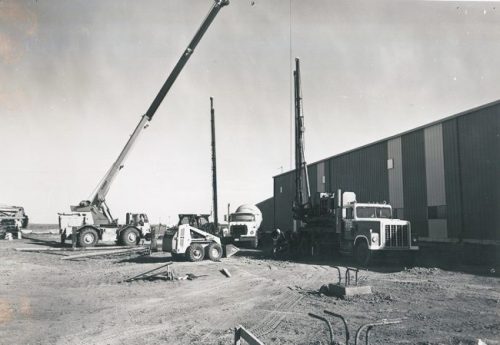 Our history is a long one. Kyburz Construction Company was founded in Aberdeen, South Dakota by skilled carpenter R.N. Kyburz shortly after World War I. His son-in-law, Cliff Hurlbert, joined him after World War II and the company consistently grew by specializing in commercial construction.
The end of another war, Vietnam, brought Cliff's three sons to the business. Kyburz Construction continued to expand and became synonymous with superior quality and trusted business relationships.
Henry Carlson Construction, based in Sioux Falls, South Dakota joined Kyburz Construction, Inc. in 1985 to form Kyburz-Carlson Construction. The merger of the two firms created a single, respected company that continues to be recognized as a leading light in the regional construction industry.
In 2007, Henry "Chip" Carlson III became the sole owner of both Kyburz-Carlson and Henry Carlson Construction. These two companies are the predominant commercial contractors in Aberdeen and Sioux Falls. This partnership provides our clients the advantage of being able to transfer expertise and equipment as needed, at any time, on any project, to ensure the right people and the right equipment are always on site.
For more information call today at 605-225-6161 or contact us HERE