Malchow Plaza Flagpole – Patriot Day Ceremony on September 11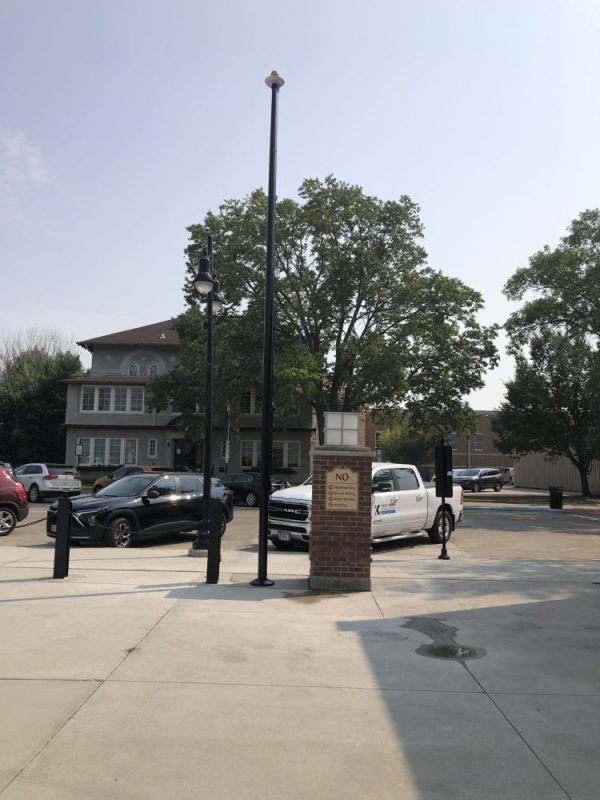 The American flag will fly proudly atop a newly installed flagpole in Malchow Plaza, located in downtown Aberdeen, SD on Monday, September 11, 2023. The Flagpole Dedication Ceremony will be held at 1:00 pm on the plaza and will include the inaugural flag raising, words from Aberdeen Mayor Travis Schaunaman, and the National Anthem sung by Kyanne Galbraith.
The project is a collaborative effort between the Aberdeen Area Chamber's Military & Veterans Committee and the Exchange Club of Aberdeen.
Gail Ochs, CEO, Aberdeen Area Chamber of Commerce said "We are proud to join the Exchange Club of Aberdeen in honoring and recognizing our nation's military with the addition of an American flag at Malchow Plaza. We hope this flag serves as a constant reminder for Aberdeen residents and visitors, of the many sacrifices given by the brave men and women who have served, or are currently serving, our country."
Patriot's Day was chosen as the date of the Flagpole Dedication Ceremony to also recognize and remember those who were injured or died during the terrorist attacks in the United States on September 11, 2001. Many Americans refer to Patriot Day as 9/11 or September 11.
"On behalf of the Exchange Club of Aberdeen, we are honored to be sponsoring the new flagpole at Malchow Plaza. Raising our flag with pride and purpose symbolizes our unwavering commitment to unity, freedom, and the enduring values that define our community and what the Exchange Club has done for this community for over 51 years. We are also happy to support local business in this project, as this flagpole comes from Tidmore Flag & Banner of Aberdeen", said Tyler Hansen, Exchange Club of Aberdeen President.
Special thanks goes out to other contributors and partners including: The Aberdeen Development Corporation, Dacotah Bank, Kyburz- Carlson Construction, Tidmore Flag & Banner, and others who donated to the cost of the project. For more information, contact the Chamber at 605-225-2860 or info@aberdeen-chamber.com. 
Kyburz-Carlson Construction installed the flagpole.